The DoGroom @ Flynnvets opened within our Balmoral clinic in May 2013.
The DoGroom offers clients high quality professional grooming services with the added bonus of professional veterinary services on site. The salon is a purpose built facility located at the Flynn Vets Balmoral Clinic.
The DoGroom is positioned at Flynn Veterinary Centre Balmoral and offers a variety of services and packages to suit all dogs needs.
The DoGroom is run by Amy Grieve, who is experienced in all facets of dog grooming and husbandry.
Amy and The DoGroom were presented with the 'Best Dog Groomers' award at the Best of the West Awards ceremony in April 2019.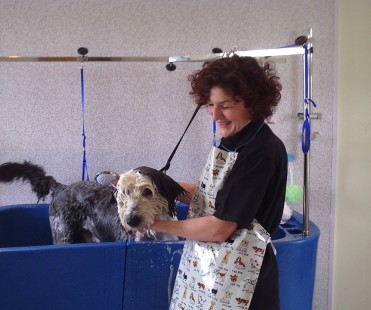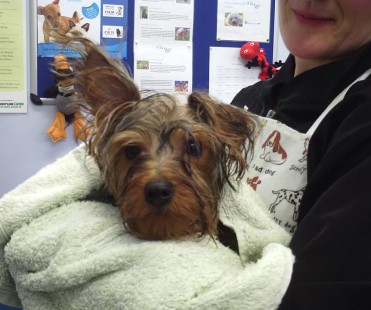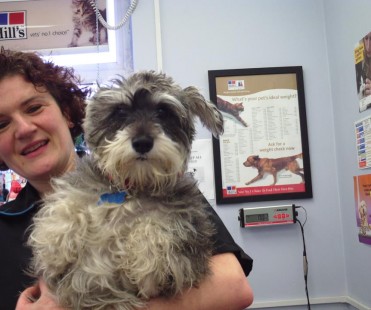 Katrina joined Balmoral Veterinary Clinic in April 2013 to launch The DoGroom, its new dog grooming service.
Katrina graduated from the University of Glasgow with a degree in Zoology.  She gained valuable management experience in various business areas before deciding to fulfil a lifelong ambition to work with dogs, which led her to complete a professional dog grooming course.
Katrina loves to walk her 3 dogs, Jaakko, Heike and Rudi and any remaining spare time is spend gardening or reading.
Opening Hours
Monday – Friday: 9am – 5pm
Saturday: CLOSED
Sunday: CLOSED
Prices
| SERVICE | TOY BREEDS | SMALL BREEDS | MEDIUM BREEDS | LARGE BREEDS | GIANT BREEDS |
| --- | --- | --- | --- | --- | --- |
| FULL GROOM | From £25.00 | From £28.00 | From £32.00 | From £42.00 | From £55.00 |
| BATH & BRUSH | From £15.00 | From £20.00 | From £25.00 | From £35.00 | From £45.00 |
| BATH & DE-SHED | From £20.00 | From £25.00 | From £30.00 | From £38.00 | From £50.00 |
| HAND STRIPPING | N/A | N/A | N/A | N/A | N/A |
| NAIL CLIPPING | £5.00 | £5.00 | £5.00 | £5.00 | £5.00 |
Grooming Services
Bookings Are Essential
For appointments please call us on 028 9066 6881