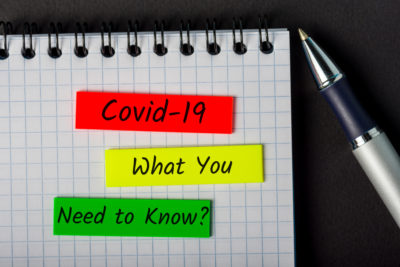 Flynn Vets arrangements during the Corona Virus crisis
During these worrying times, please be assured that we continue to provide veterinary care for urgent and emergency cases and we can still be contacted 24 hours a day.
If you have concerns about your pet and feel it needs to be seen by a vet (but it is not an acute, emergency situation), please call between 9am and 2pm to discuss and, if necessary, arrange an appointment.
Our telephones are manned 24 hours per day, so in emergency situations, call as soon as possible, if you get an Out of Hours message Press 1 and the emergency vet will deal with your case.
Our current plan
We will be open each day for an emergencies clinic between 11am and 2pm. These clinics will alternate between our Balmoral and Commons Brae sites – we will advise you of the rota when you call. From 1st April, our Ballynahinch clinic will be closed, however will endeavour to assist clients in this area as best we can – please call us and we can make suitable arrangements.
Pre ordered and pre paid pet food and prescriptions can also be collected during these times.
To place an order for food or repeat medication, please message us by email or via the contact form on our website Contact Us
You should include your name, address, contact number, pet's name, which clinic you wish to collect your order from and the name of the medication or food required.
Alternatively call your usual clinic number, ideally between 9am and 11am each day. When your order is ready for collection, you will be contacted by a member of staff to arrange payment and a collection time.
When seeing patients, we will adhere to strict social distancing rules – please do not be offended if we ask that you remain outside the clinic while we treat your pet.
Like our Facebook page, Flynn Vets for regular information and updates.
We hope all of our valued clients remain safe throughout these difficult times and we look forward to seeing you all again when the crisis has ended.
Stay safe
All at Flynn Vets
Whether you are a new or an existing client, we would like to thank you for choosing Flynn Veterinary Centres.
We aim to provide excellence in customer and veterinary service and go above and beyond for clients, pets and the greater community.
We consider all our clients and patients as members of our extended family!
Katrina Skuce
Is playing fetch with our pups really such a good idea? We are often asked about the best types of exercise for our dogs: on-lead or off-lead; for how long; how far should we [...]
Katrina Skuce
Did you hear our vet Dan talking to Carolyn Stewart on U105 on Monday 9 September about neutering our pets?  In case you missed it, we have summarised the important points here.  Of course, [...]
Dave Kalcher
Most cats are happiest lazing around at home or in the garden - they certainly don't stray far from food and cuddles! However, sometimes it might be necessary to take them out of their [...]