It is the hardest part of owning a pet, when the moment comes to say goodbye for the last time.
Things to consider: Quality of life;
Can they walk normally or at all?
Can they interact with you?
Have they soiled themselves, or are they not able to get up to go out to the toilet?
Are they more dependent on you?
Are they sleeping most of the day with no energy to interact?
All this is to be considered, taking into consideration of their welfare and wellbeing.
You will be helped and supported in the decision by the veterinary surgeon but ultimately it is your right to decide.
Often the most peaceful way for your pet to cross the rainbow bridge is at home with you and your family, where he/she is relaxed and ready for the end.
There is an option for us to transport them to be cremated, with the option for you to receive their own individual ashes back. This is undertaken at Millwood pet crematorium, where the lovely Julie-ann is on hand, and will make sure that your pet is treated with respect and brought back to you with peace of mind. Scatter tubes and engraved caskets and many others are available to keep their ashes safe in.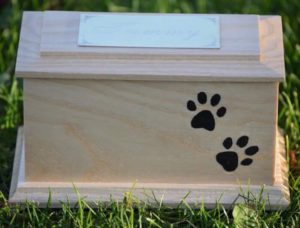 Paw casts are also available through Special Paws, our veterinary nurse Michelle takes great pride in creating your pets paw and producing a bespoke keepsake plaque of your choice.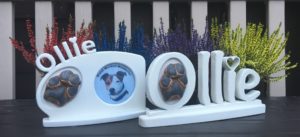 Please don't hesitate to give us a call to discuss this further.
CommonsBrae 028 90799500
Balmoral 028 90666881